Hi All,
I've started the process of constructing my trailer. I have a target completion date of August 25th as I attend a slo-pitch tournament out of town every year on that weekend.
I settled on this design. 5x5x10 to accommodate me, my girlfriend and our 2 dogs, Gus, 2 (Golden Retriever) and Kella, 11 (Black Lab).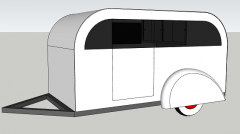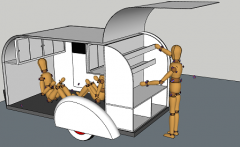 I started the designing in November 2017.
December 19, 2017 I started my full size cardboard mock up to ensure that we can all fit comfortably and everything works.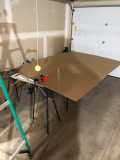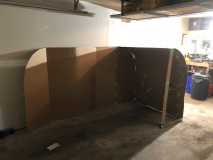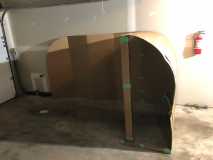 As far at names go, I'm tossing around Weekend Warrior and Weekend Wanderer but I'm open to other suggestions as well. The name will likely end up on the trailer somewhere.
I'm looking forward to the process and I hope you all enjoy following along!