After dragging teardrops for over ten years, I think I've found the perfect awning––at least for us. It's the Kelty Tailgater. High quality, easy-–and quick--for one person to set up, and fits over the hatch of a 4' or 5' wide teardrop as if it were made for the purpose.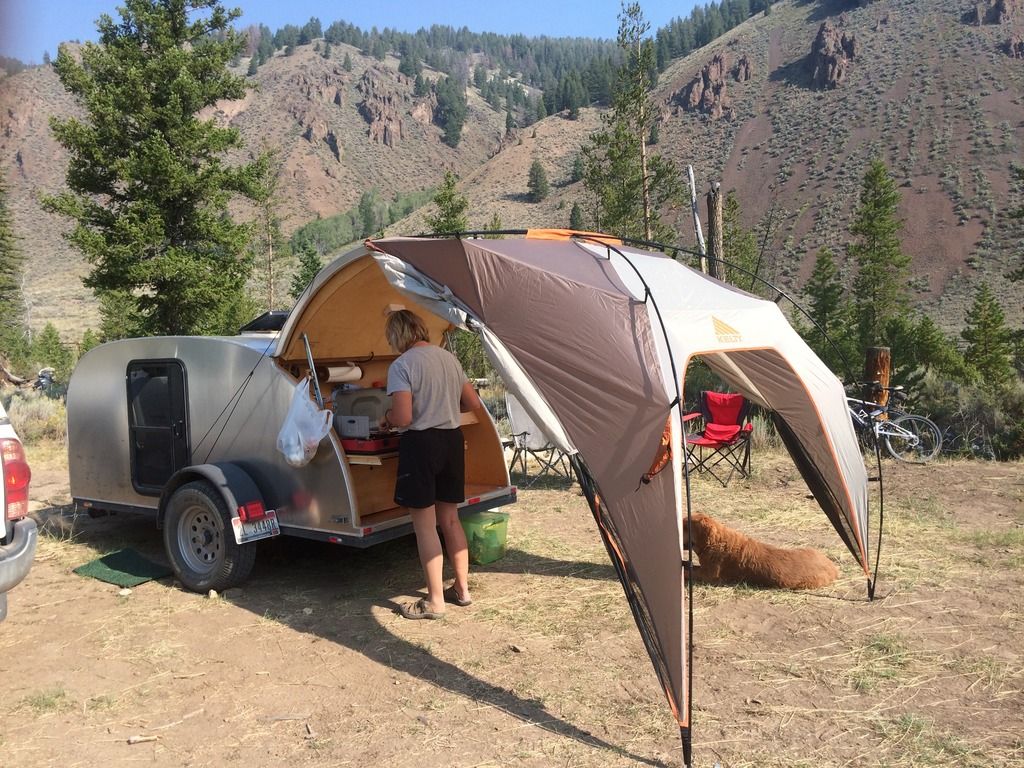 Note the poles are held up by
clips
not
sleeves
. Much quicker.
Here's the problem: Kelty quit making them. However one just popped up on eBay (and no, this isn't my auction nor do I know this person).
http://www.ebay.com/itm/Kelty-Tailgater ... 2043483177
?
There's a video review or two on Youtube if you get a bit more curious.
Tony