The beauty of Tom's idea to merge a Westcraft back end and an American Homecrest front end is that there are no ball corners. The only double curves are at the back corners and since it wraps around a much larger curve I think with enough ribs some 1/8" ply, fiberglass, epoxy, plenty of Micro bubbles and a little patience you could come out with a pretty fair corner.
Doug brings up some really good points the first is the front and back upper cabinets, they are in all the vintage photos as well. They not only hide the tough to deal with inner corners I personally think that they add much needed structure to all those merging curves. Kill two stones with one bird if you will. I would plan on it being an integal part of any breadloaf design. If you want to keep your roof that is.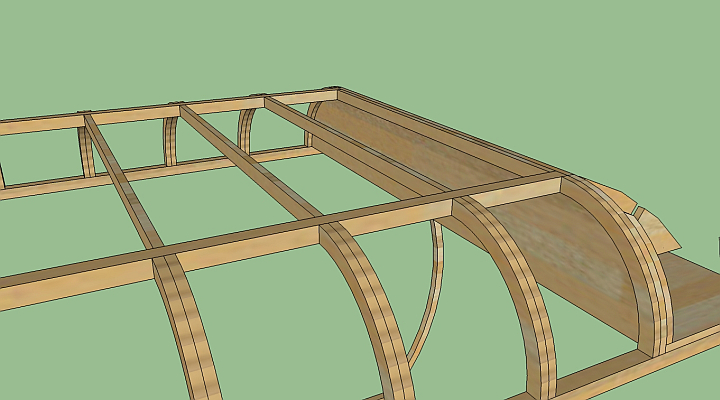 The other point is the door, the first thing I noticed when I started drawing a breadloaf is that the side curves cause problems with the height of the door. Either those original ones were really tall or you had to stoop at the door. The two options I came up with were the slanted dormer like you actually see on some of them.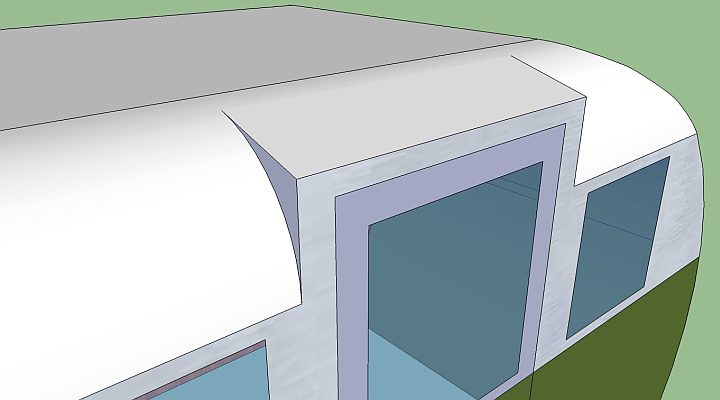 Or the round dormer that makes me think of a Bowlus. Now there is a tough camper to build, but oh so cool.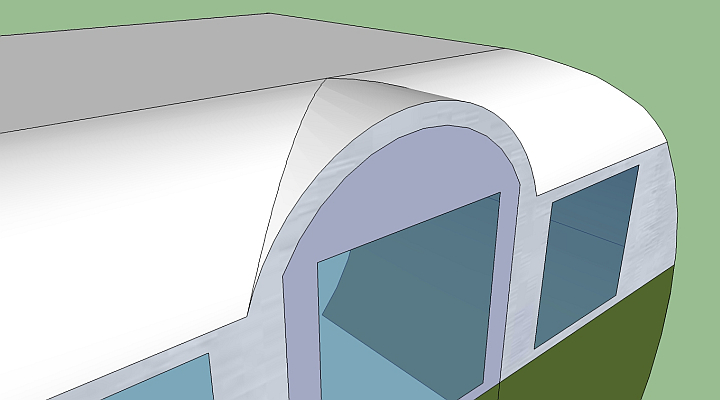 The drop floor or drop footwell Tom mentions would both help, with the door issue for sure and then there is always stooping, which should be second nature to anyone use to an actual teardrop.
The garage storable thing brings a whole other set of issues. The canned ham standie I designed I put hitch tubes on all four corners and planned to make slide in's with casters and take the wheels completely off and move it into and around the garage on casters. But weight becomes a major issue there. The drop floor is pretty much a given on any standie you want to get in the garage, how to go about it is the issue. Peter