After four years of good use, I am passing on my home built teardrop to my daughter.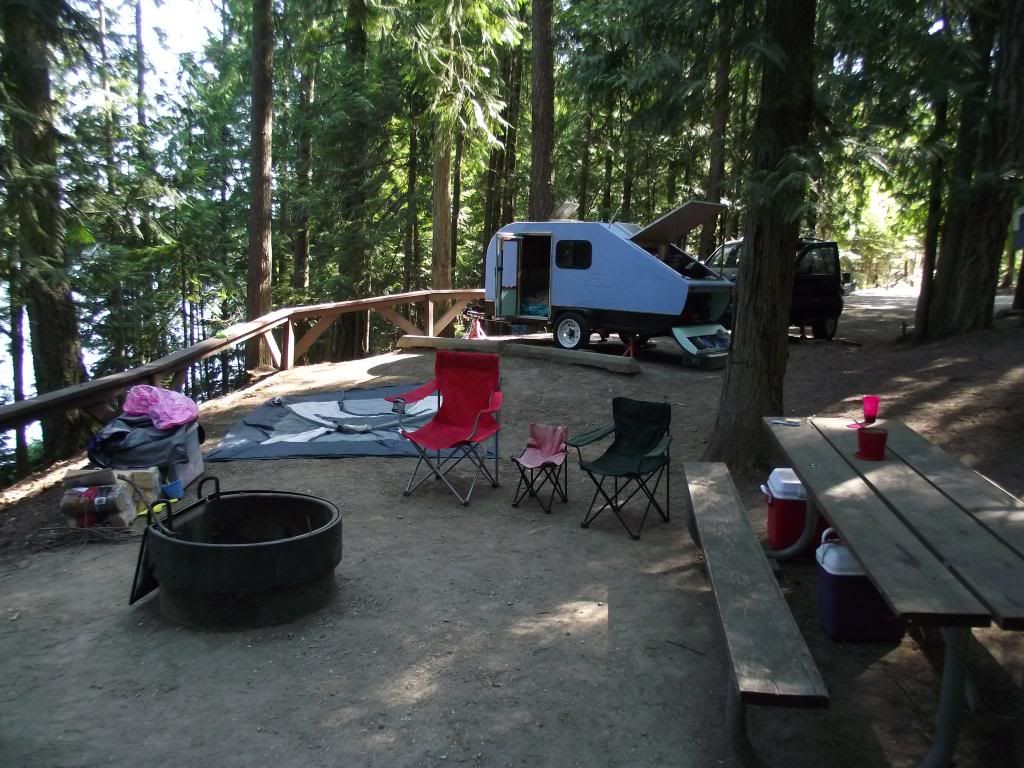 The teardrop was fun but we are doing a lot of camping lately and wanted some more room.With winter looming I was looking for a project. At first I was looking into a cargo trailer conversion. However, with the same daughter previously mentioned getting ready for college, I needed to go cheap. While inquiring about a used cargo trailer down the road from a co-worker, he mentioned that he had a "hunters special" sitting on his farm. It had not been used in years. I decided to go take a look. I came home with this, $200 bucks later.
The skin shows some dents and has been repainted, but there are no broken seams. The frame looked great and I had no problems pulling it home about 30mi at 55mph. There is some roof damage above the door. Also, since it was on a farm there are a lot of bugs both dead and hibernating for the winter, YUCK! The fun begins...
Here are some interior shots: