Hey everyone,
After selling our Benroy due to it not being 3 people convenient, we needed a new trailer. Some friends of ours were selling this 1964 Catolac Deville for a good price and I knew I wanted it. They did some minor updating and fixed any existing water damage and leaks when they got it so it was a good platform to start with. The interior was repainted but my wife and I's style is much more modern so I knew a full overhaul of the interior was in order. Also, the guy who did the work wasn't the greatest craftsman so some caulk and putty work was also in order!

On to the pics of how we got it...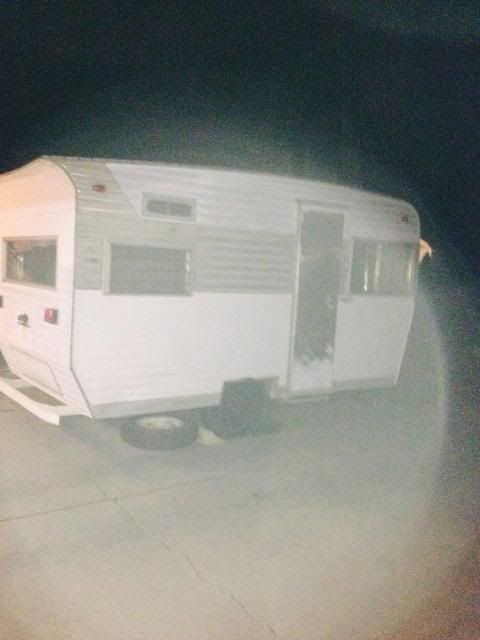 That upper right rear corner is the only area where there is apperant exterior damage. It shows no structural issues and is all sealed still just a bummer that it isn't a smooth line like it should be.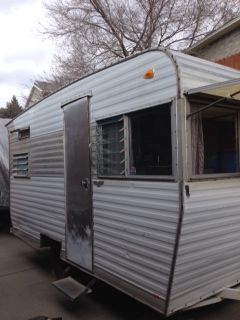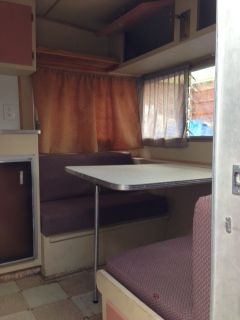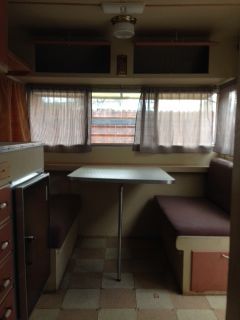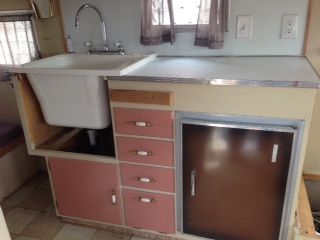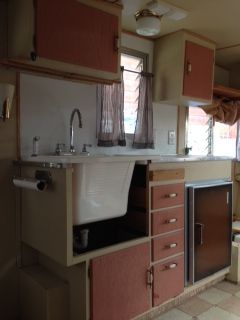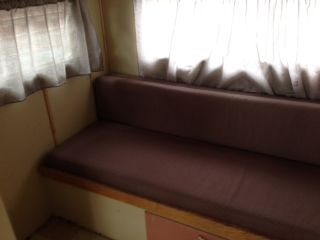 On the to-do list are...
- Move the speakers from right above the floor to the top of that same panel above the stereo.
- Repaint the entire interior (light blue/gray walls and white ceiling and cabinets)
- Build a cover panel for the sink
- Redo the 12v wiring in the closet with a fuse block and proper wiring
- Remove the redundant hooks and patch all remaining holes
- New door/drawer hardware
- Repaint exterior white/black
- Upgrade the axle and breaks to electric modern setup.
- Paint icebox door either black or white
- Full LED 12v bulbs
- Try and fit 12v bulbs in 110v housings to eliminate extra light fixtures