Here are some pics of the tongue setup that is currently on the trailer. It has an old hydraulic pulse brake setup and all its good for is nothing. LOL. The brake line was pinched flat by one of the previous owners and that little damper behind the MC is totally shot so the coupler is constantly swinging forward and back over bumps and stuff. My plan is to remove the MC, damper and related bracketry, cut down the rear coupler tab brackets and pull the coupler forward and weld it along the front and back where it meets up with the trailer tongue so it will then be rigid. No more banging around. Eventually I will get a new axle with a little rise and electric brakes.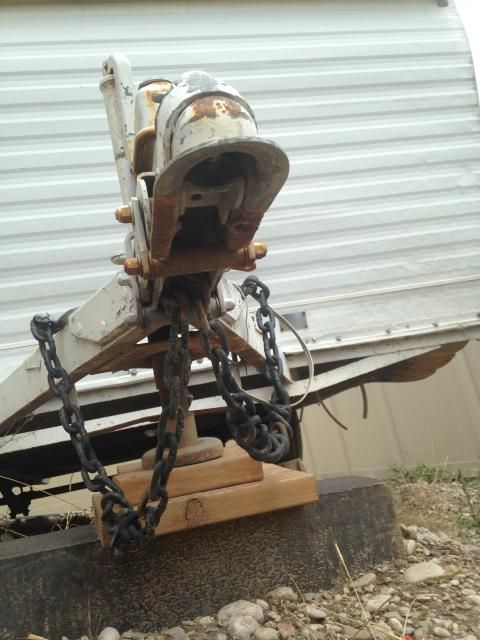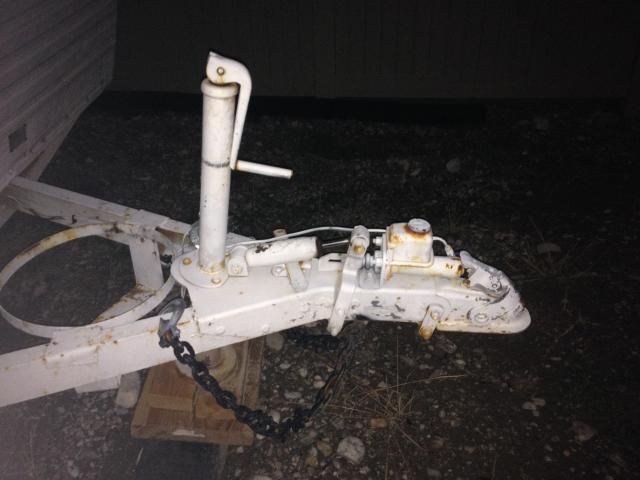 I'm also going to remove the tongue jack and flatten the a-frame area back out to straighten the tongue jack out. You can see it slants forward quite a bit. I'll have to do some work with the metal plate on the underside of the a-frame to help keep the jack straight.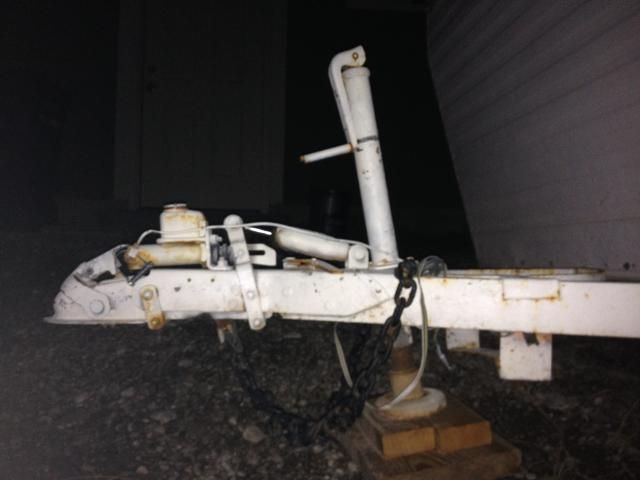 I'll post some pics of this work this weekend when I get it all finished.
Robbie