Here are the rest of the test samples that I put together with Gorilla Flue and the Foam Fusion.
Below is the joint sample made with Gorilla Glue. After letting it cure for almost a week (don't know that you need to wait that long, I just couldn't get to it for that long) I tested the joint till it broke. You can see from the sample below that it is the foam that broke, the glue held well.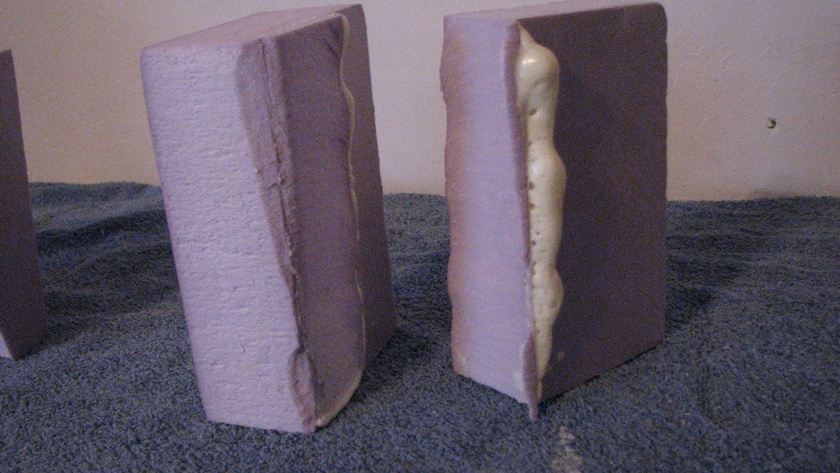 Below is the sample made with Foam Fusion. Like the Gorilla Glue it took broke at the foam, the glue held well.
Below are the face glued samples. I could not break either of the joints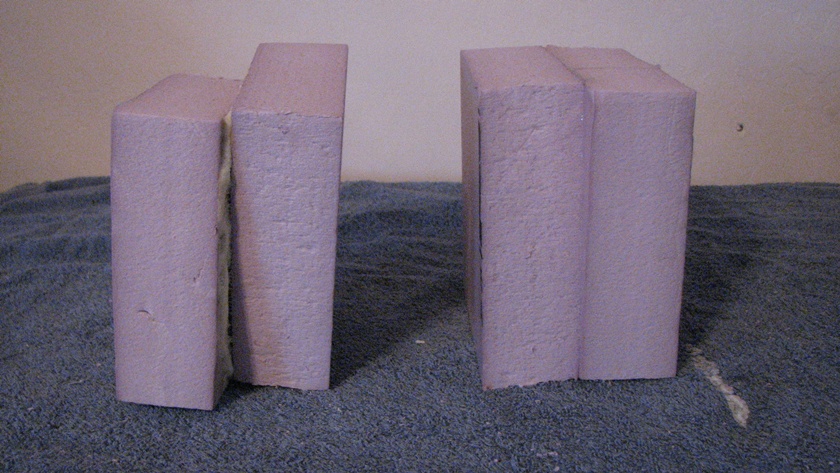 Here are my conclusions about the two different glues. They both work well, they both make incredibly strong bonds. Foam Fusion may take a bit longer to cure. HWFF suggests that I should use less glue. Gorilla Glue may cure a bit faster but it is messier to work with.
You can't go wrong with either glue. It's your choice.