This is the build thread for my foamie. Ill try to keep this just to the build itself and keep all my questions to the thread I already started which is here:
viewtopic.php?f=55&t=66244
viewtopic.php?p=1173267#p1173267
If you want to see plans i made they are in that thread above, just skim though for the pictures, heres 2 quick drawings from it.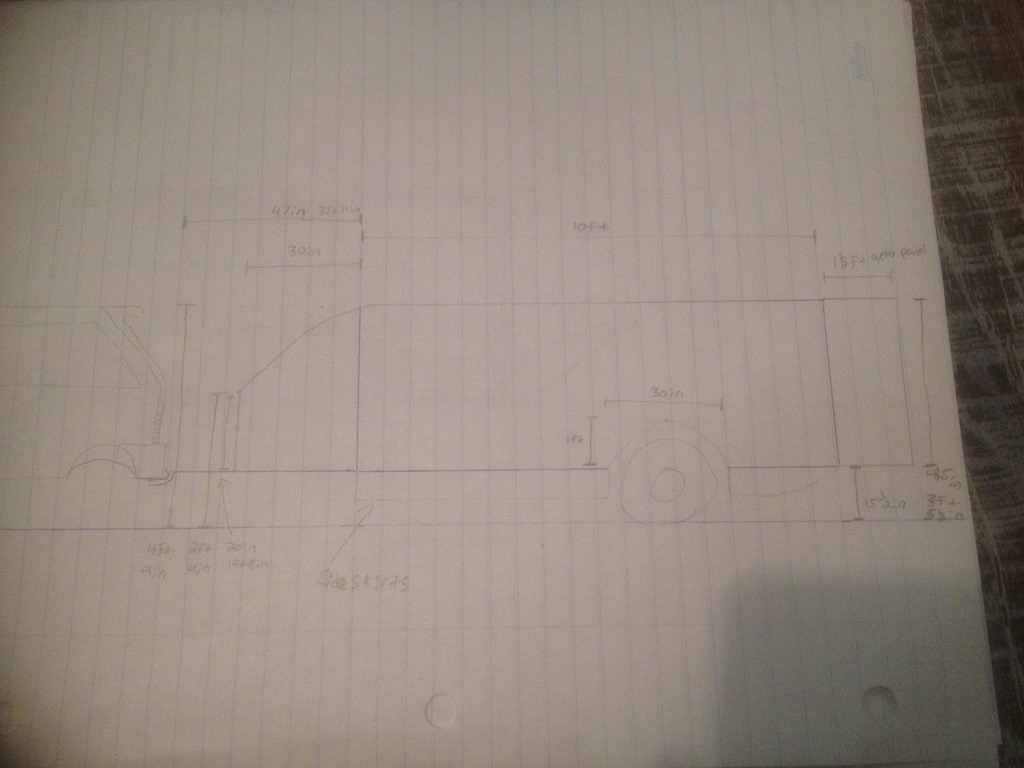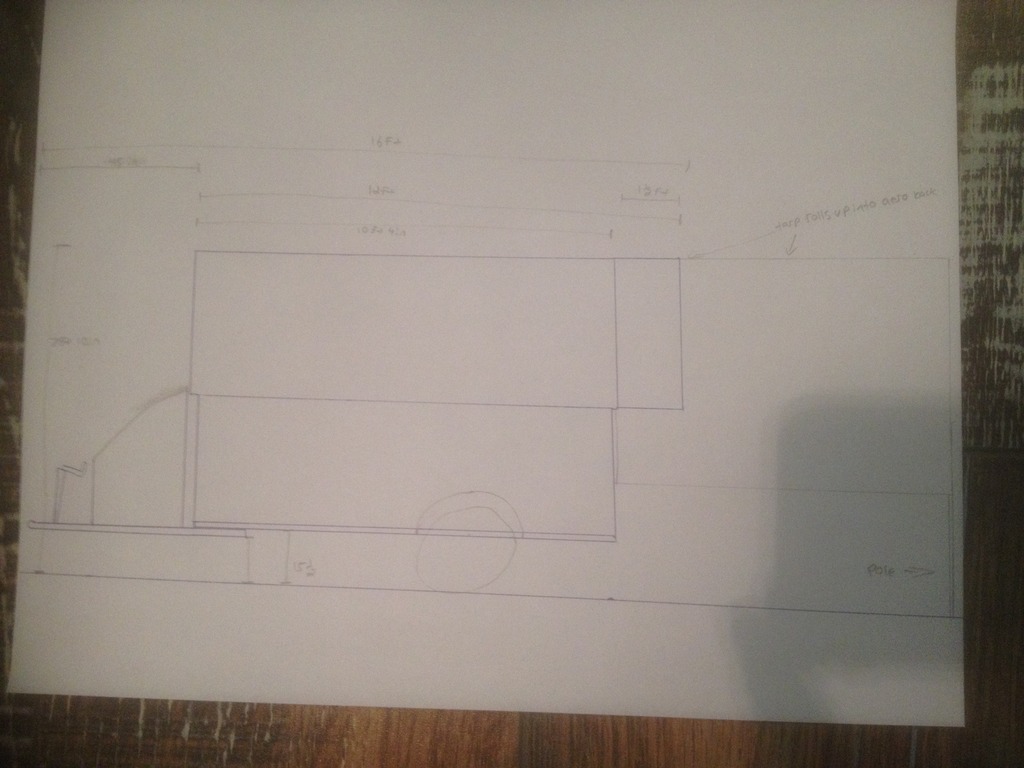 I started out with plans for a plywood trailer early this spring, read about foamies late spring and changed my plans to that. But I am in a big rush and need to have this done this summer. I spent quite a bit of time reading on this forum but it became obvious when I started building that it wasn't enough. I need to do a lot more reading before starting the top half.
The foam was super expensive at $23/sheet at lowes so I found a guy selling very damaged used foam for $5/sheet and drove 4 or 5 hours and picked the best 27... It had been taken out of a hockey arena when it was demolished.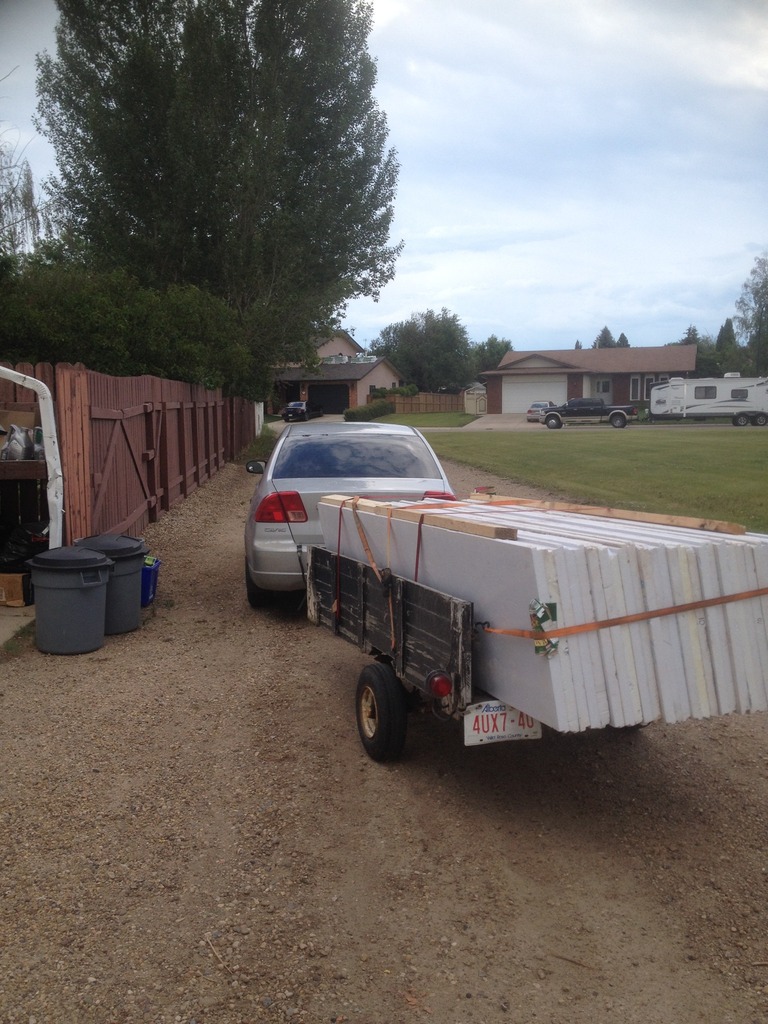 I couldnt find a good trailer in the timeline I needed to and ended up buying this one on sale at lowes for $1300. Way too much money, but it was hard to find a 5x10 like I want.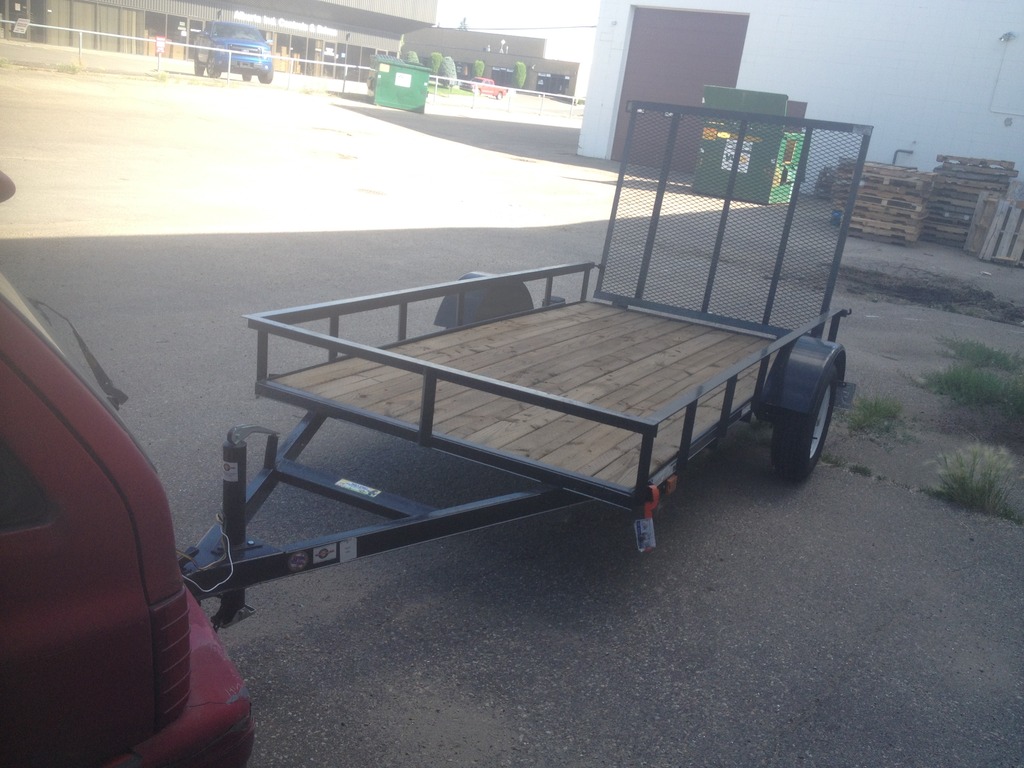 So I bought it and measured it all and based my plans off it. Then when I went to take the wood deck off I simply could not get it off! The treated 2x6's were nailed through center angle iron in 2 spots. prybars broke the wood, but not by the nails. Tried a sawzall with a brand new metal blade and The entire length of the blade had no teeth by the time i made it half way through one nail. cut one off underneath with a grinder and tried to use a punch to punch it out but it just flattened the punch. Put a jack under one board and jumped on the trailer and snapped a board but not by the nails... so we lifted the trailer up with a forklift and my employer pulled on one end of a board while I hit the boards as hard as i could with a large mallet- probably a 5 or 8 pound. I had to hit them a ton to get each off as the nails all pulled through the wood rather than coming out. I was exhausted after 3 boards. So i grabbed a full size sledgehammer and used it. that was a ton of work. The nails are super hard and shot in with a gun through the wood and metal. They obviously have to be harder than the steel to go through the angle iron without even having the points deform...