Hey all, I need your expert advice.
I thought the hurricane hinge got screwed in from the top faces of both the camper side, as well as the hatch side, so I planned it that way.
I bought the hinge from vintage technologies, so it was neither pre-drilled, nor did it come with any directions.
Now that I'm about to install it, I see that it was supposed to be screwed from the top on the camper (vertically), and from the inside face on the hatch I(horizontally). As is noted in this picture.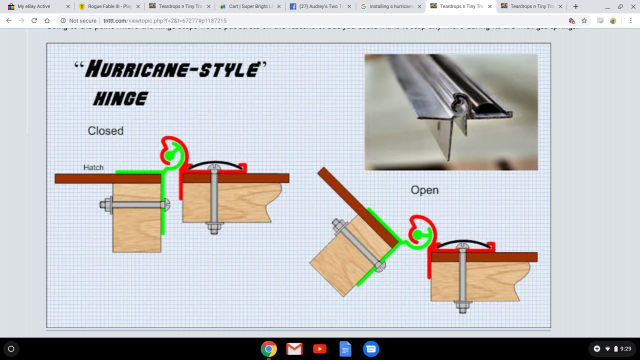 I won't be using through bolts, but I had planned on having all the screws be installed vertically in both the camper side, and vertically on the the hatch side.
Will I run into major issues screwing it on the top of the hatch?
The finished hatch only weighs about 27 pounds, so I wouldn't think the weight would be an issue.