Hi there friends!
Thanks so much for lending me your wealth of information! I'm now finished with the interior and exterior paint job. I've also put in a fan (my dog farts bad

) so that was high on my list.
I decided not to deco podge the stripe with fabric. I too thought it would fade rather quickly and then be a pain in the tookis to fix. The flowers work, too.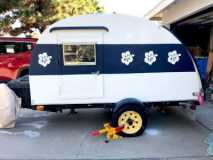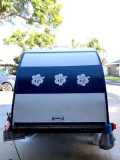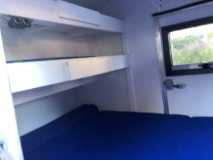 Next is to hook up the new LED lights and install solar and a backup camera.
Yes, I am having fun!

Thanks again for answering my questions. You all have saved me much heartache
Shalom,
Julie in SoCal