Pod #2
Flat packed down to the church in Indiana and assembled by some of the members in about 24 minutes or so...
Put the ends on and dropped the spars in...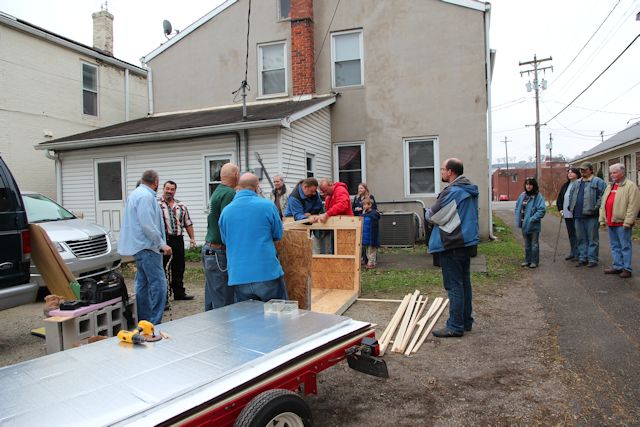 This is how it looks with all the spars dropped in and screwed into place... (shop pic)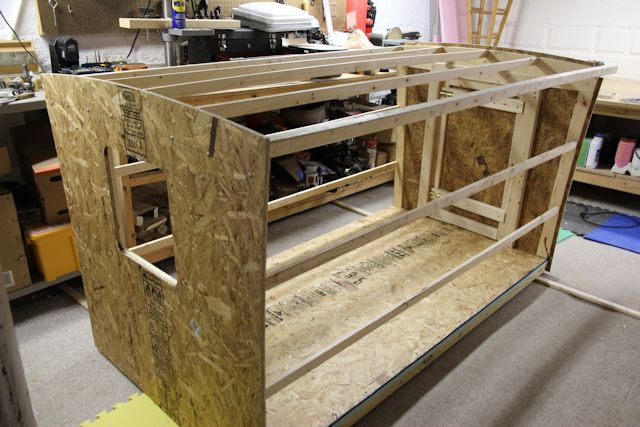 The insulation is embedded in between the spars and the skins...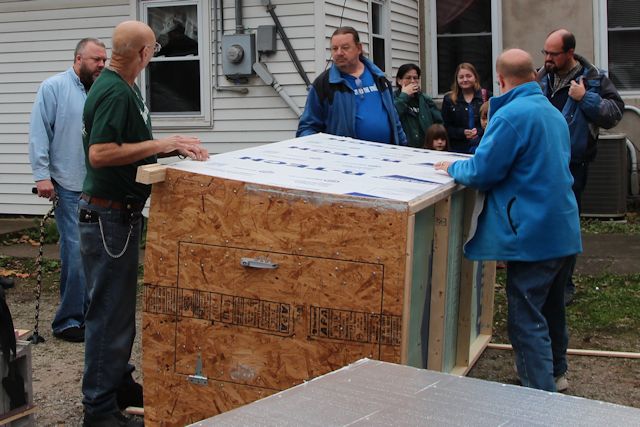 Side skin going on...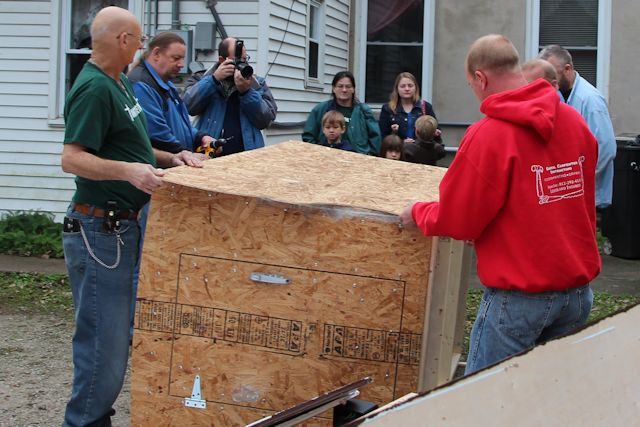 Roof is going on...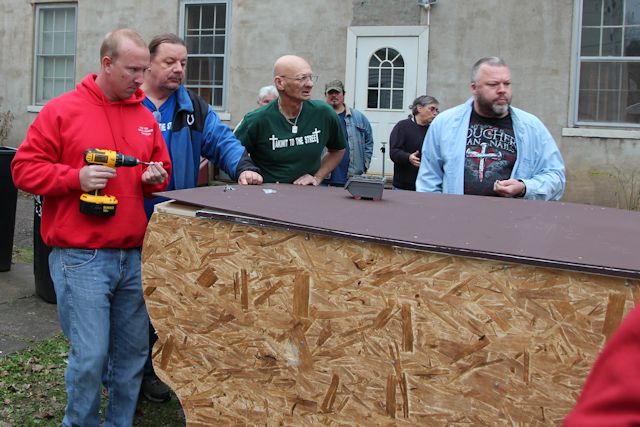 Church members checking out the pod...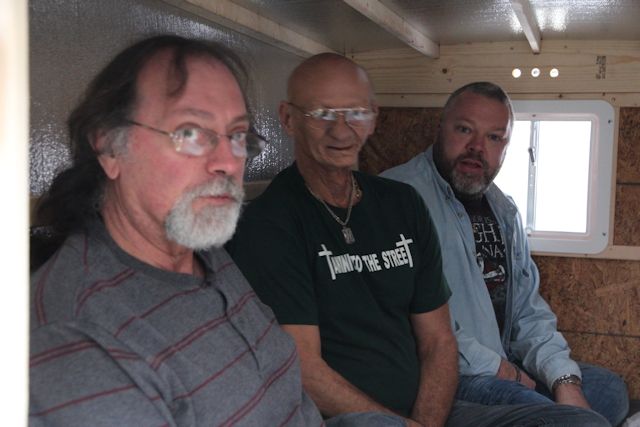 Pods set up on site...