Pod #1 was shipped assembled! Help! too much ventilation!
Here's a quick photo essay of the prototype, which I made lots of mistakes on...
Here's the pieces I started with...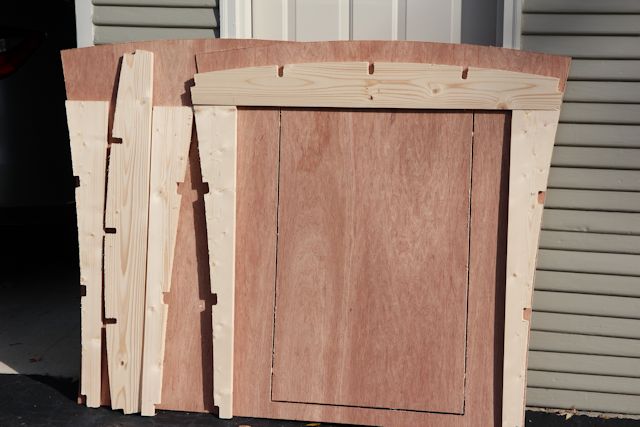 Building up one of the end walls...
How it looks with the spars and one of the sides...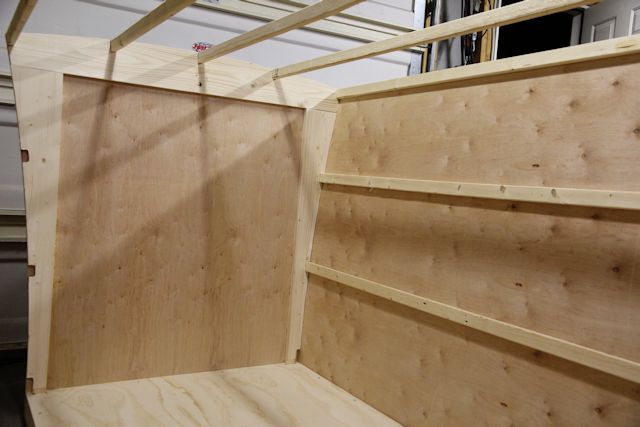 How it looked early on..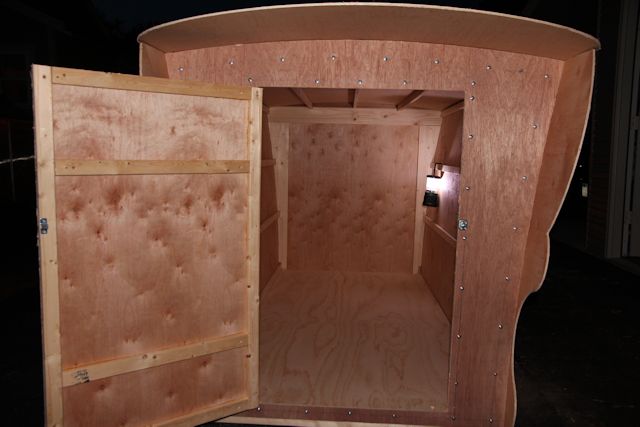 Added a window...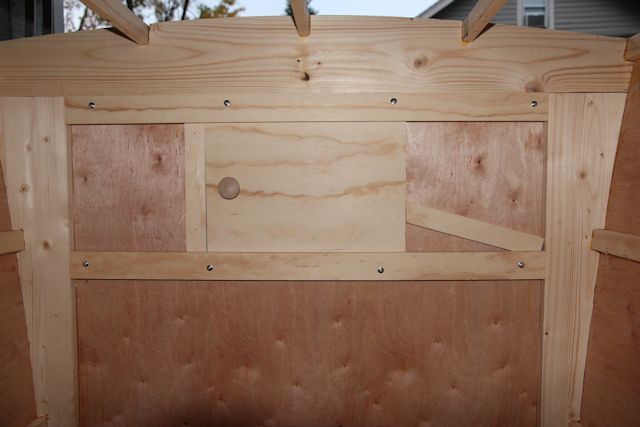 Added barrel bolts...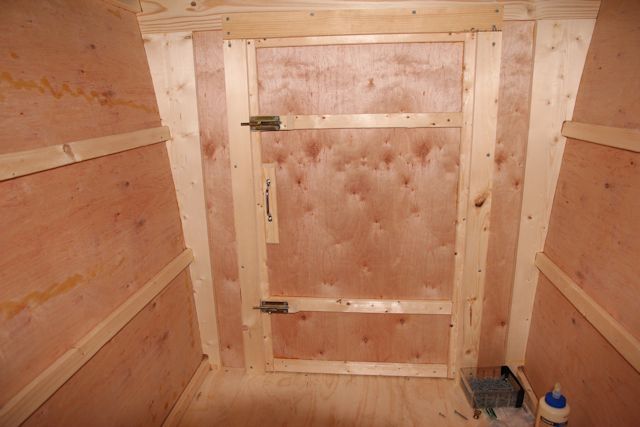 Added insulation...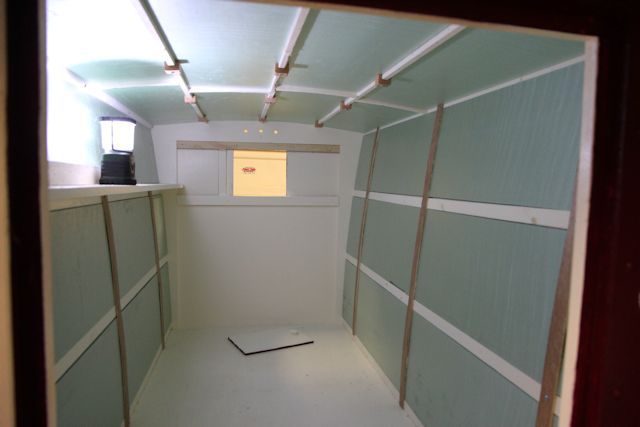 Added paint...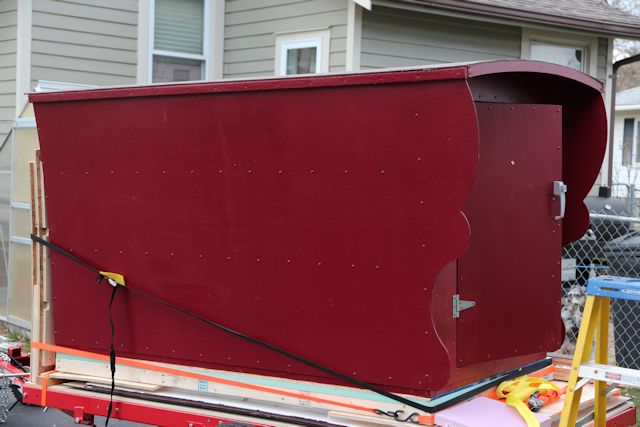 Packed it on the trailer for the trip...