recently I submitted a design for a modified weekender but I got more feedback on the trailer that I was using than the design. Yesterday was the 1st snow day in almost 20 years and we lucked out and got a 2nd one today. I decided to try designing a more traditional teardrop to see if I can get your opinions.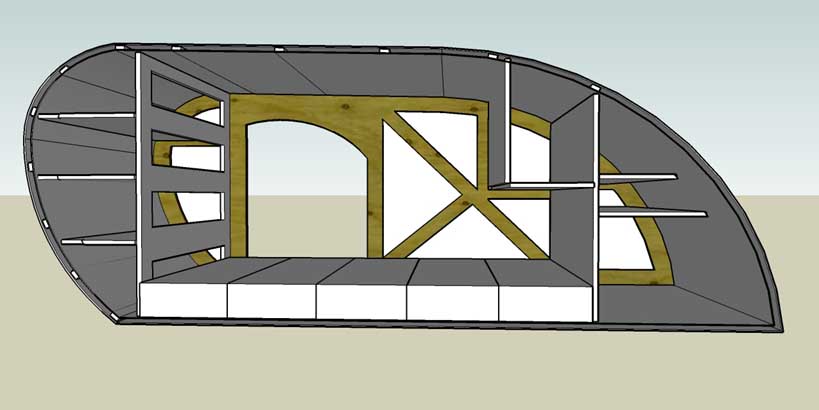 This will be it all closed up.
The rear cabinet drops down to become a table if it starts raining on your trip. The pads (bed) can be moved out of the way to make room.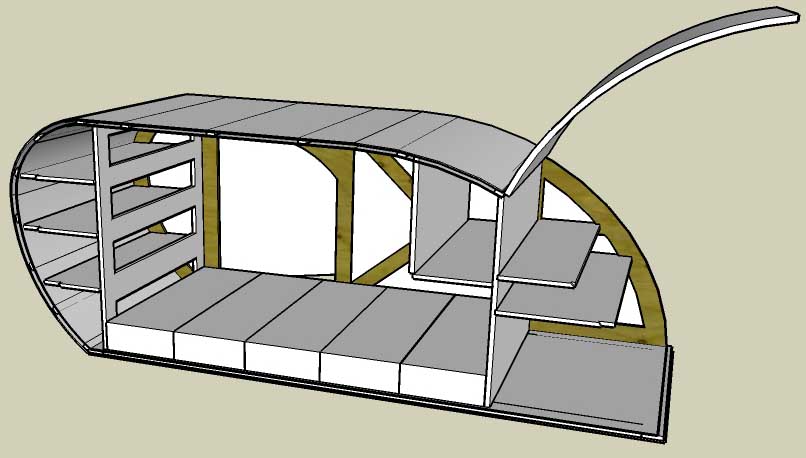 Here is the hatch open
and here is what I was planning on doing for the wall framing. 3/4 ply which can be filled in with rigid insulation.
If you get a chance let me know what you think of this design,
thanks
Keith