I have finally gotten a design for a Tear Drop that we like. But I want to keep the weight down as much as possible. So I am trying out this design idea. I am going to remove part of the 1/2" plywood and make a honeycomb
type of pattern to reduce some of the weight.
This first image is of a 3" x 52" piece of 1/2" plywood, drawn up in my CADCAM program.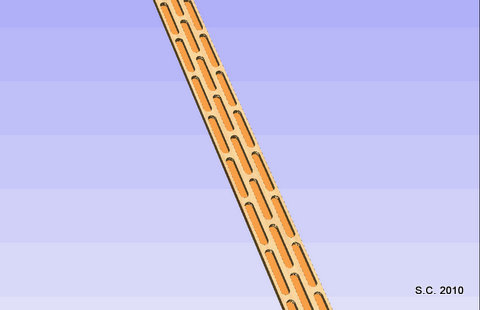 I cut 2 identical pieces one was routed and one was not, and then did a break test on them by putting on some weights.
The routed piece failed at 45 lbs. while the one that was not routed went to 60 lbs before cracking.
What I am trying t achieve is a 40% or more weight reduction in the walls. Here is a image of one possible way. I will not be routing anywhere there will be frame members or connections to other areas of the trailer.
Any ideas would be appreciated.