Atomic77 wrote:Your material is certainly thicker than the skin I used. Probably used for shower installs maybe? With the thicker material you should be alright... I'm anxious to see the end result! Good luck!
Thanks Michael,
It is rather stiff material - typically used over here for the roofs of horse boxes. I pulled the straps off tonight (after 5 days) and the thing seems to be pretty well stuck.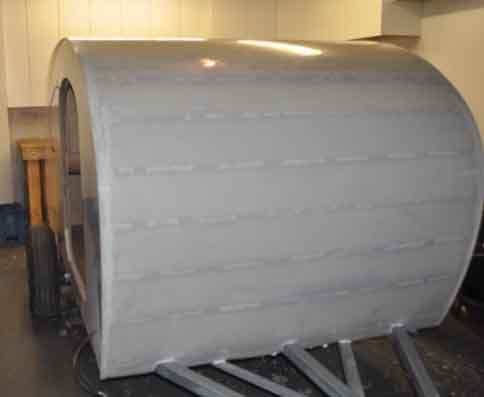 You can see where the glue has gripped it in squashed "dabs"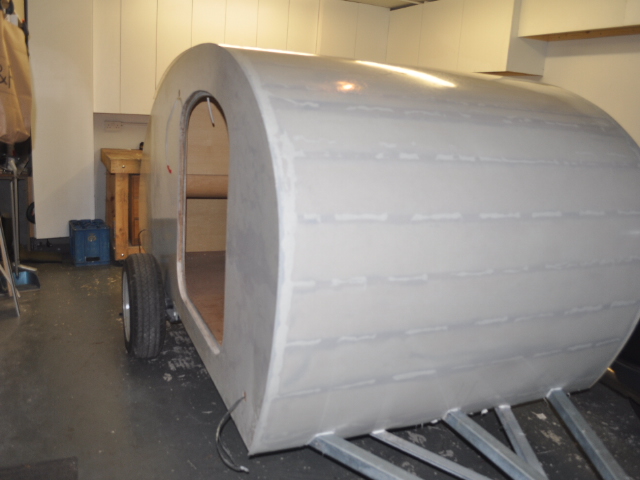 I left the FRP at the hatch end unstuck:
The reason for this is because I want to fit the hurricane hinge underneath the FRP so it deflects the rain better - something like this:
The FRP is held on the cross members and the edges with the glue, in between (where it goes over the insulation) it is floating and depresses slightly when pressed down but reforms and flexes back OK. I don't know at this stage how it will hold up to temperature extremes so ....... fingers crossed.
I have a bit of work to do now sanding back the edges of the material and sorting out the edgetrim. I plan to fit and temporarily fix all the trim etc and then take it off prior to the spray job.
Thats the plan anyway

Sláinte

Larry