I began my build back in September after looking through this site for about a month or so. I wanted to build a simple teardrop but my wife insisted that what ever I build has a toilet and preferably some sort of shower facility. So I looked and looked at other builds to find something that would fit the bill. I found this build that came pretty close to what I was looking for.
viewtopic.php?f=50&t=33938
.
This is my original design.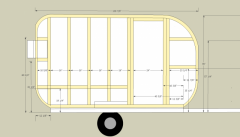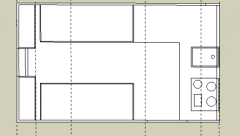 This is what I started with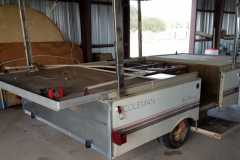 Hopefully in the next few days I'll get the rest of my progress posted here.
Cheers!!