Thanks everyone for the kind words, It has been a fun build so far.
Not sure when I'll be able to get back to work on it, After 6 days and I'm still in a lot of pain. I am lucky with my job I work with people that are in surgery every day with nuro and ortho doctors. I was able to make a call last week and got in the next day with one of the better Nero surgeons at The Mayo Clinic, and got I'm not sure what is wrong.

Looks like I'll need to see an ortho doc and lucky I have an in with one. I'm hoping to get to work tomorrow and see how it goes, start PT on Thursday.
But how about some more pictures.
Here are just a few random pictures I had on the camera.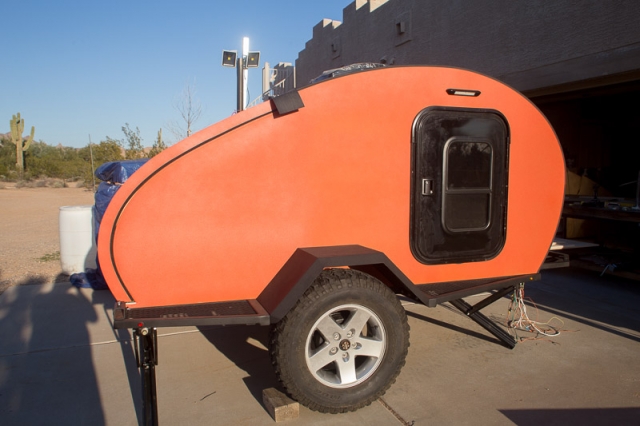 The start on the tongue box.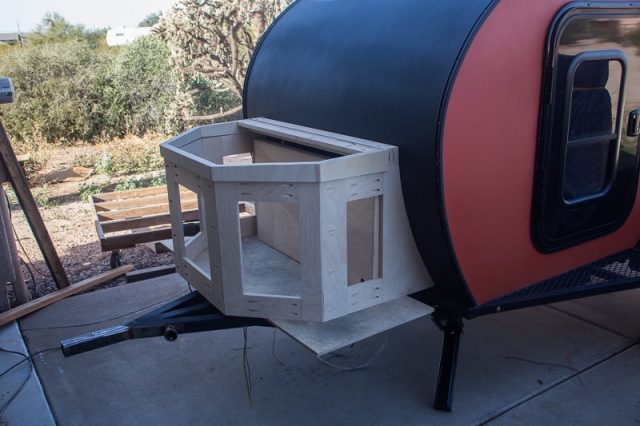 If I had to pick the most difficult part of the build I would say it's the tongue box. Lots of angles. And I spent a lot of time making sure water and dust won't be able to get in. And probably way over built it.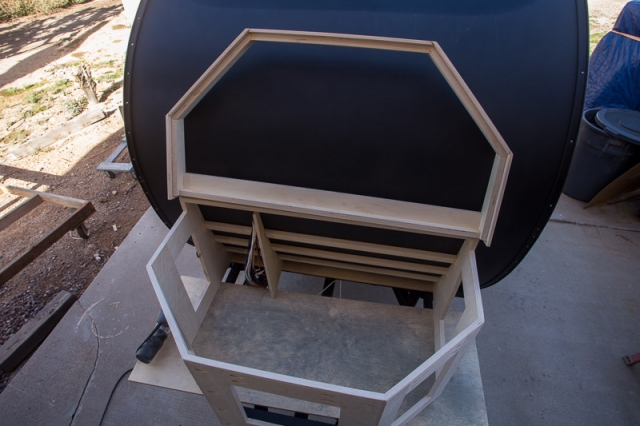 I'm going to do the tongue box different than the cabin. Just Baltic Birch, epoxy, and bed liner. I may do a high build primer if the epoxy doesn't sand smooth. I want to see how this goes for maybe for the nest build.
The lid getting poly on the inside. Note the cardboard box with the yellow tape, that is a mock up of the battery I'm thinking of buying. Want to make sure everything fits in the tongue box. This is the third size box I made, just can't decide which way I want to go.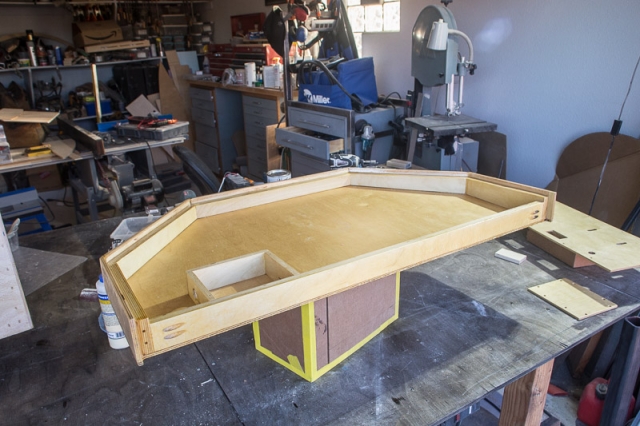 Once the tongue box is done We'll be ready to get the inspection for plates. I have been looking into the process of getting plates here in AZ. We have third party companies that you can go to instead of the MVD (DMV). I hear that is the way to go and clam the build is under $1000. I have stoped at a few and found one that seems to know what they are doing and gave me some advice on what they look for. Maybe that will happen in a few weeks.
Todd