Hello everyone... I am Casey and I am from Florida. I have been building a 5x9 benroy for the last few months and I am finally getting around to starting a build journal.
I discovered this site about a year ago and immediately knew that I would build a teardrop. After many sketches, I finally decided on the benroy profile. As a teacher, I have been using our breaks to get most of the work done. I am planning on finishing it just in time for summer break.
My brother built the trailer for me and I got it back home just in time for Thanksgiving Break to get started on building it. I was able to get most of the floor done by the end of the break.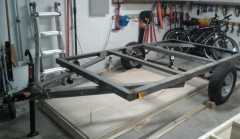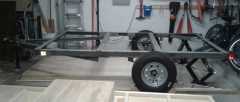 It ended up a few inches bigger than 5x9 at 62 1/4" x 109".
Once I had the trailer, I was able to start on the floor. I built the frame from 2x2's and topped it with 1/2" ply. I made two underfloor storage boxes.
I then filled the voids with 2 layers of 3/4" foam and after a lot of sanding to make it flush, I covered the bottom with 1/4" ply.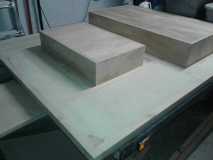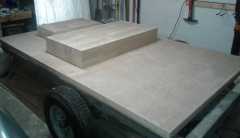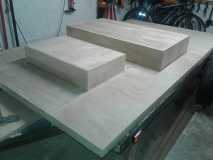 Here is a close up of the underfloor storage box.