I didn't have a problem with my galley hatch until I put on some gas springs.
I used the gas spring calculator to help get the correct ones.
Since my teardrop is 5' tall my hatch came out to be 65" and 100 lbs for the dead weight. Spreadsheet said I needed 39" springs at 162 lbs of force each (Total 324 lbs). I was able to find 36" springs at 160 lbs so I gave them a shot. (I may have used the mounting locations from the 39" the spreadsheet recommended I don't remember if I converted the numbers or not)
As far as the force goes they open and close the hatch nicely. It holds the hatch up no problem and is easy to open/close the hatch.
The problem is that the springs have completely detached my hurricane hinge from my roof
I actually have a few different things going on I believe.
The first is the mounting of the gas springs on the gusset. Since the gusset is only 1/2" plywood it has ripped out. I tried to fix it by putting epoxy behind the bracket then screwing it back down ( I did shift it just a bit so I didn't use the same screw holes) but last night I heard it break loose while the hatch was closed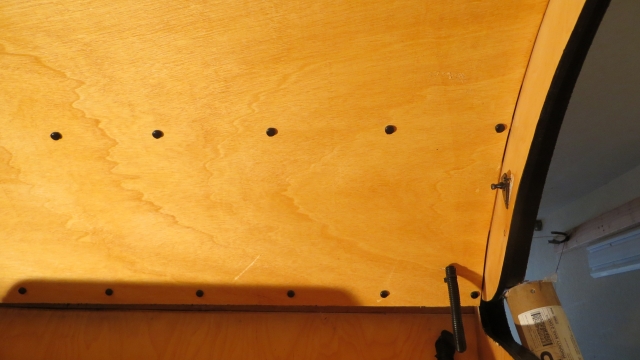 My first question is, do you think I should move the bracket attachment point from the gusset to the spar in the hatch so it will be stronger?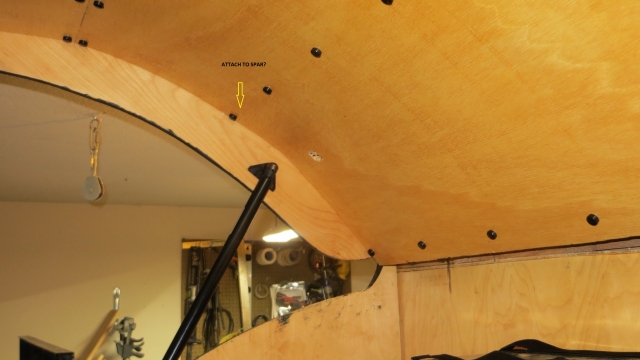 My second problem is that the force of the springs ripped the hurricane hinge off of the roof. I used #8 3/4" stainless steel screws to secure the hurricane hinge. I think I have a geometry/physics problem though.
My other question is do you think the hinge attachment points are located to close to the hinge pivot point?

Causing to much vertical force on the hinge?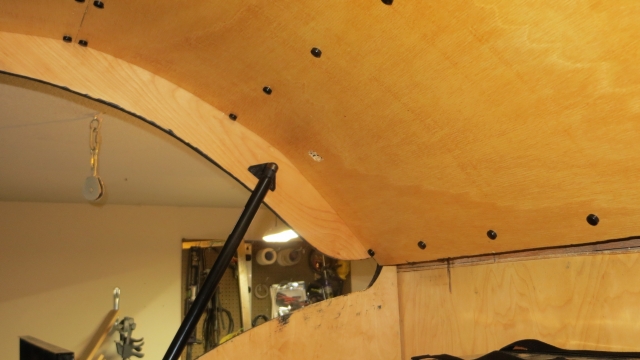 Lastly do you think I need to move the location of the bracket mount on the sidewall? Lower closer to the counter top
You can see here how high the hinge was opening from the locations the brackets are at now.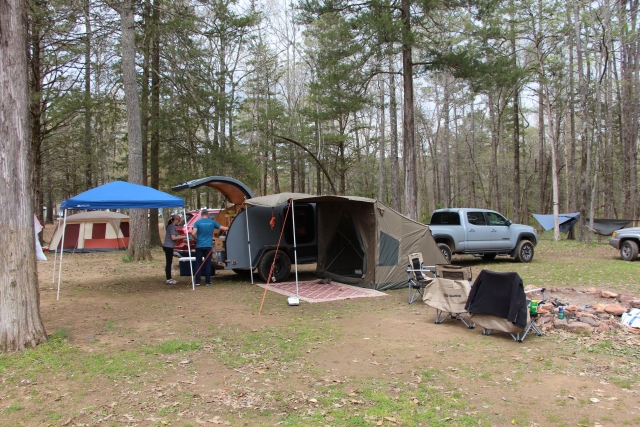 Any idea, thoughts or suggestions would be greatly appreciated. Thanks