SOLD.
For Sale 2008 Pleasant Valley Teardrop. Always stored inside heated and air conditioned work shop when not on the road. Battery and tires are about two years old with low miles. Comes with a four inch memory foam mattress, a microwave, a coffee maker. It has brakes. It has a non working pet cool in the tongue box. I will leave it in or take it out. I have a new window unit A/C I will throw in.
I have enjoyed this trailer for six years. It is in very good condition. I bought a Casita and I thought I would use both trailers. This one has not been out for 21 months. So sadly the handwriting is on the wall. This one needs to go.
Located in the Texas Panhandle. 6500.00
robbinspacer@yahoo.com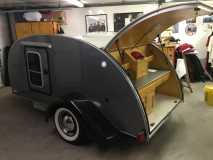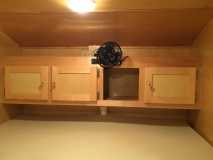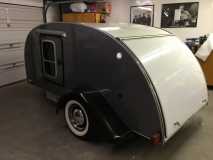 .
SOLD