Hello lady teardroppers...........................
Even though I've enjoyed over 30+ nights of camping my first teardrop summer I'm finding there are still lots of little things that I want to add or change.
Cleveland had several warm days last week and it gave me a chance to make and test an insert for my air conditioner. I know there are lots of ways people are installing theirs but here's my hot weather solution when I'm camping next summer and the temps go up. The nice thing about my set up is that I have the luxury of added space having an F150 as a tow vehicle and I have two doors in my teardrop. The project also mimics my screen insert that I used on the hottest days last summer.

So my air conditioner will get packed in the truck for sure on my next southern river trip in July 08 or anytime it really starts to heat up again next summer.
My screen insert.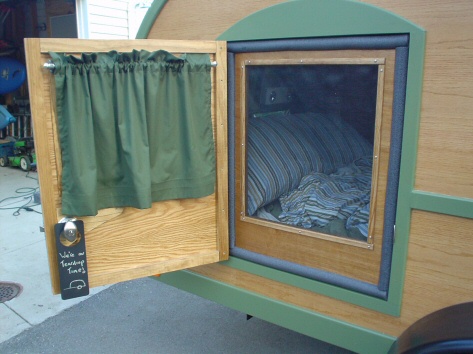 My window shaker set up.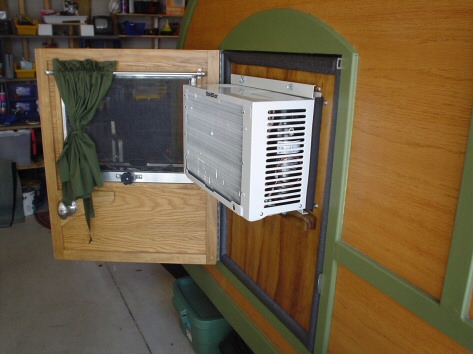 I used wing screws and insert nuts to secure the top while the bottom legs are sitting on a 2 x 2. The grey foam is pipe insulation. It gives the insert a clean look and won't scratch anything up around the door framing.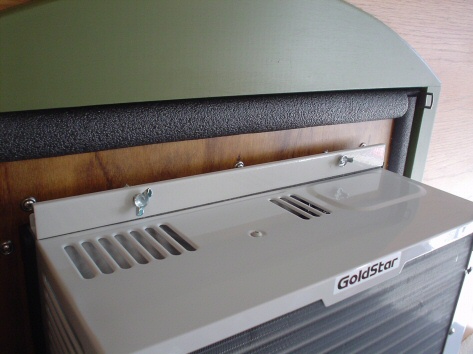 I used the same idea on the inside creating cross braces to keep the insert in place. The green is the same color as my cabin ceiling.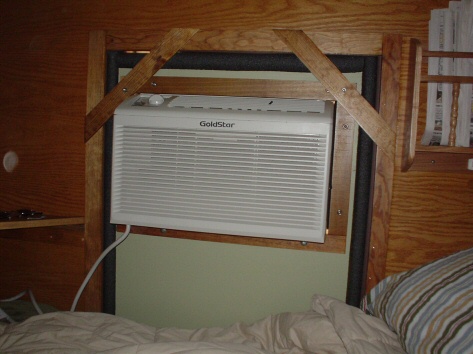 Found all the pieces and parts at Home Depot. The drill bit needed was the most expensive part of the project.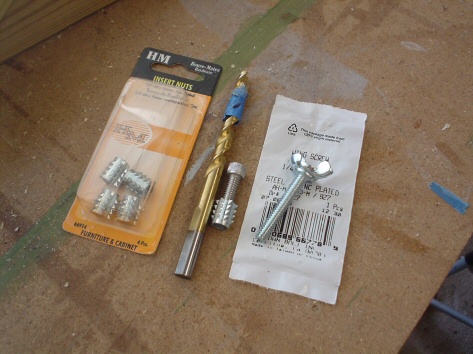 My trusty cowgirl kept me company through the whole air conditioning project!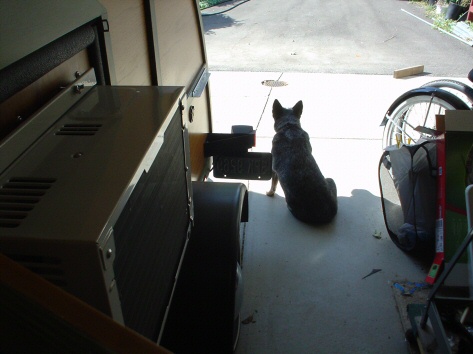 Next project...................when it gets cold enough see how the heater and the electric mattress pad work!!!!!!!!!!!!!!!!!!!

Take care everyone and keep posting!!!!!!!!!!!!!!!!!!!!! Let's keep this thread alive and well.
Barb