Could some of the electrical experts out there help me remember how to wire a two way switch. At one point I knew how to do this, but the knowledge has since left me.

My trailer system is going to be 12v. Do I use this switch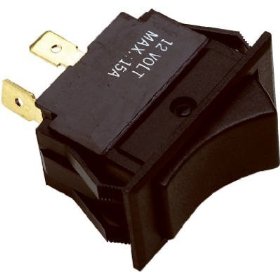 which can be found at
http://www.amazon.com/dp/B000BPF8GA?smid=ADFRQ5K4I2LNR&tag=nextag-sports-mp-20&linkCode=asn
and a matching on/off rocker switch? If so, could you remind me of the wiring? If I am completely off base, pointing me in the right direction would be appreciated!

Thanks, Jim