This is a photo of my new meter panel. It fits in a keystone shaped box on the trailer tongue, in space previously occupied by a propane tank. The box will now be completely electrical except for a portable halon fire extinguisher. A pedestal of similar shape but taller will fit underneath the meter panel and house the wiring and connectors.
The switch on the right selects between battery and converter output voltage, with center off. The switch on the left turns on meter backlights and dims the voltmeter display for night use.
Together with the meter wiring, backlights for each, fuses, switches and the D/C meter shunts and A/C transducer it turned out to be a significant bit of wiring. It is a good thing this is a hobby.

The meters themselves are pretty much self explanatory. The one with zero center shows battery charge/discharge while the other two indicate D/C and A/C load. The round one is for D/C volts, used earlier in another panel.
The photo below shows the fuse panel underneath the meters. Instructions with the meters called for a 1A fuse in both the D/C ammeters' positive and negative wires. The A/C ammeter did not need a fuse. Another fuse is for the meter backlights and voltmeter dimmer wire. And the last fuse is in the voltmeter positive wire. Labels to follow. I will certainly need them for the fuses.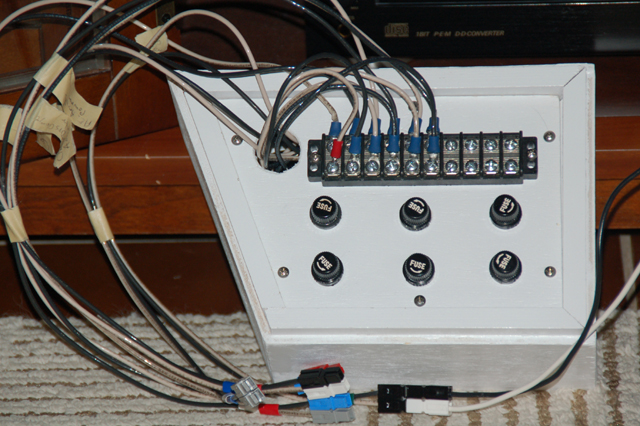 [/img]
The next photo is the meter panel pedestal, ready to sand and paint. It will house some wiring and raise the meter panel to a height for easy viewing.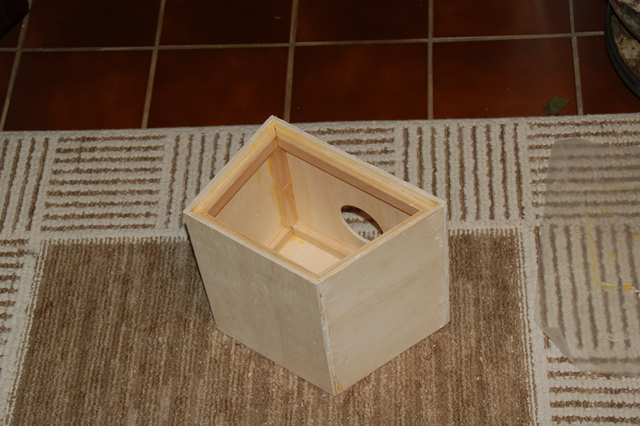 Regards, Bil