After much delay here is the build thread as requested!
Lets start with a material list:
2-2x4x12 pt (preassure treated)
4-1x4x8 pt
3- set 1 7/16x2" hinges with screws
56-#6x1 1/4" deck screws
4- #6x2" deck screws
To start cut all lumber to 36" you can vary to suit yourself I used this measurement to keep it simple!
The next thing that you want to do is to cut an angle at the top of each of your 2x4's to start measure down 3 1/2" make a mark and then diagonal to opposite top.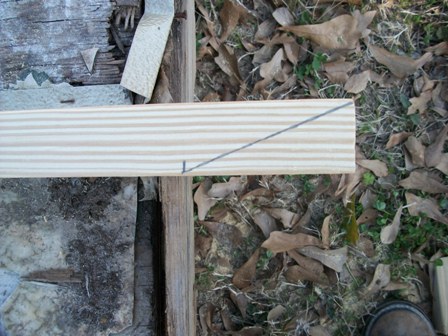 Please be careful when making this cut, if you are using a circular saw you will need to hold gaurd up. This is what the cut will look like ( I missed my mark a little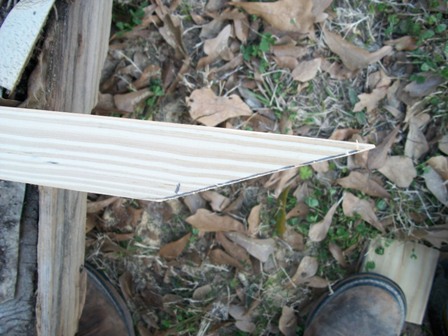 More to come I have a service call