This happened to me at work today: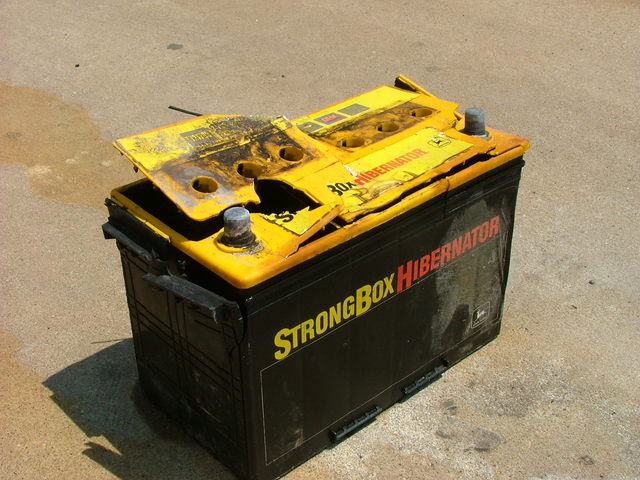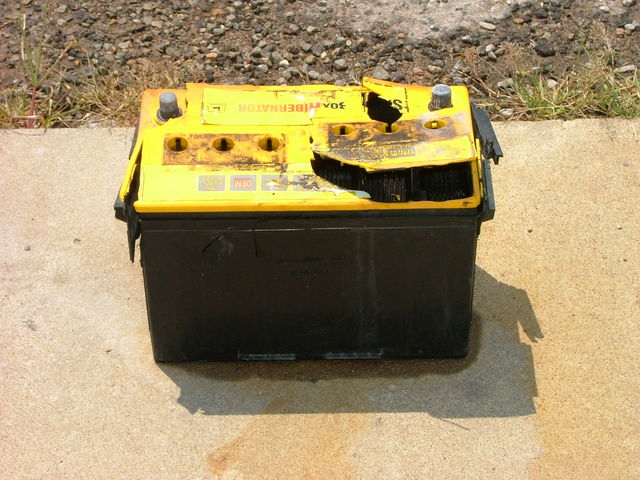 It was a customer's truck battery. Nobody was around it when it blew, other than me and I was inside the cab. I don't know what the condition of the battery was but it blew like a cherry bomb as soon as I hit the starter!! I know a lot, if not all, use a battery box................ GREAT IDEA!! Keep on top of the condition of your battery.
This was the first time I've ever witnessed, in person, a battery explosion and I hope it is the last. I don't want to discourage anyone from using a 12V system at all because I have one and love it but just want to pass along a "note to self" to keep an eye out for leakage/corrosion/low water, etc.