I've enjoyed the threads on galley hatch supports and the many ideas that are out there. I haven't seen any pictures posted like we did ours, so I thought it might give some others a new idea.
We used one inch red oak we had left over, hinged them at the bottom and just fold them down. One hinge is mounted slightly higher than the other so they will overlap when folded. We drilled a hole in the side of the hatch and used lynch pins at the top so when they are up they are secure. They are very solid. We do not plan on skinning the inside of the hatch, so it works great for us.
Hinge in the down position.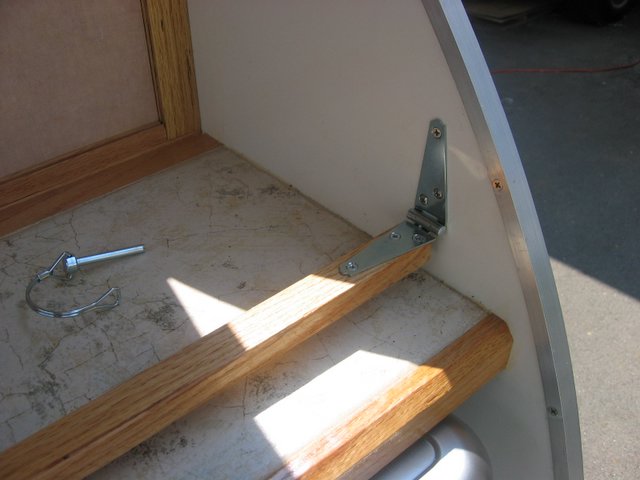 Hinge in the up position.
Top with lynch pin installed.
Close up of lynch pin.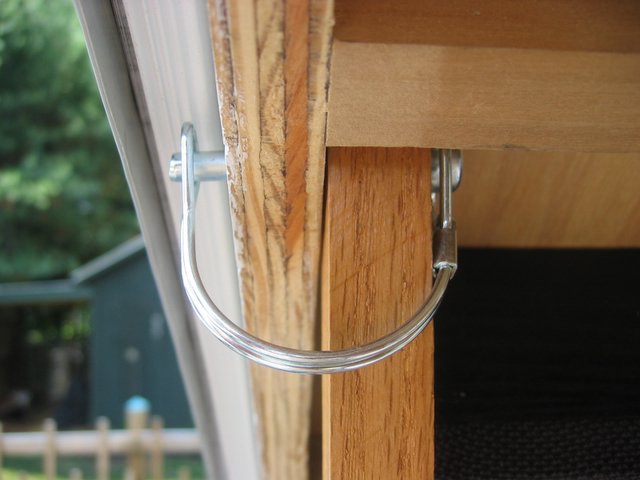 Supports folded down.
And in the up position.
We had bought some of the nice mechanical supports, but liked the look of the wood supports better, and they are more solid.
Hope this helps!

sid n side