I have the 12x14 easy-up I bought 2 weeks ago from K-mart on sale. It is a very large and nice canopy....BUT..........
Apparently this large canopy collects water when it rains on the four corners of the canopy and cant drain it off. When it does....THIS is the results.....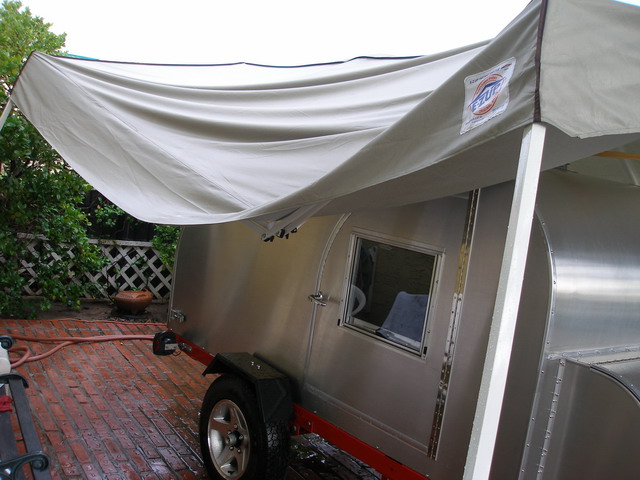 I'm not sure why this canopy did this but it sure was a disturding sight to see my teardrop under it.
Has anyone else seen this happen?
Ron