Hi all,
I was wondering if anyone has used ropelight in a tear?
I have looked around and found led ropelight and am going to use it as indirect lighting on the inside( run around the perimiter(sp) of the roof)
Here are some pics of what I did in my moms bathroom. The only thing I didn't do was to lay the marble. I had a friend who is a pro do it.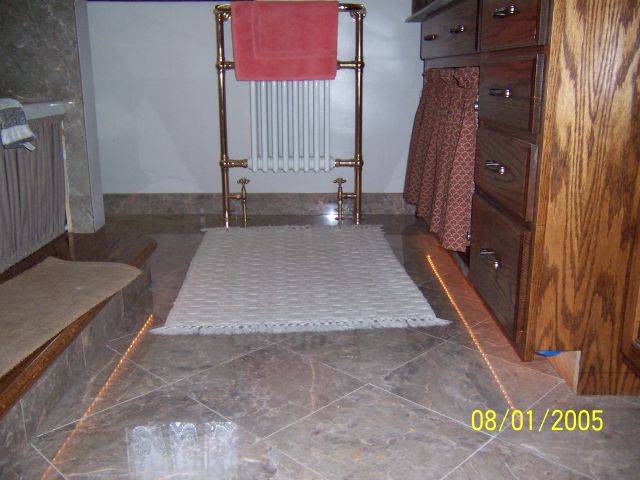 Andy
The bathroom was not done at this stage. The pics were to show the indirect light( mom did not want to turn on any bright lights in the middle of the night)