This is my AC power panel.
It is a basic 120V AC power distribution panel.
There is no in coming circuit breaker because it will mainly be used at home when not camping, for charging the battery and loading / unloading the tear.
Not shown is the interconnect power cable 20A ratted. Also their will be an adapter for 15 A / AC supply which has an 15A breaker built in to it. This is when camping at older campgrounds that have not updated their electrical service. I may make a 20 A pig tale with a 20 amp breaker if I find I have to. But that will be done only after the tear is built and if I start camping at state/fed campgrounds that have not been upgraded to the new electrical standard.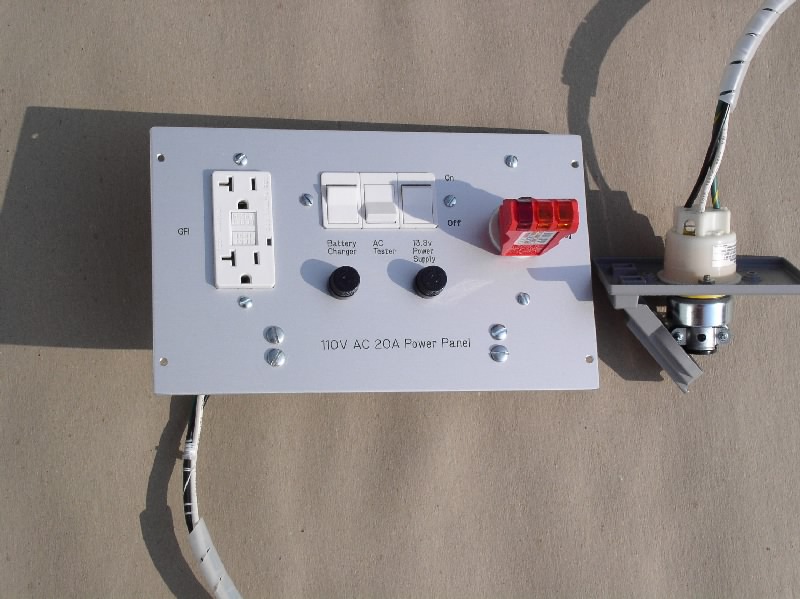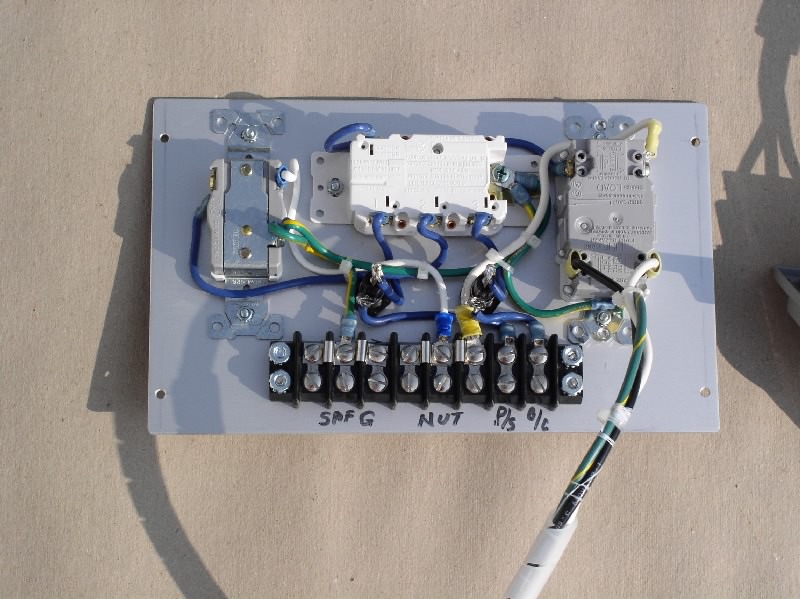 Chuck
[/img]