To all considering a PetCool . . . We tried it out over the Labor Day holiday and it is all you would expect in a teardrop A/C. It kept us cool as a breeze off Lake Louise.

BTW, does anyone know where Lake Louise
is
? Anyway, we got ours direct from the factory, as a "scratch and dent," and while it did have a slight cosmetic flaw, the operation was exceptional. As you can see below, we routed it through the window as a temporary fix. We anticipate putting in permanent ductings, much as Sonetpro did, so that we can keep the unit separate and connect it behind "Schmoopie" while camping. The unit is not heavy (42 pounds +/-) and is surprisingly quiet. It also has a "fan only" function, for temperate climes and conditions where only moving air is necessary.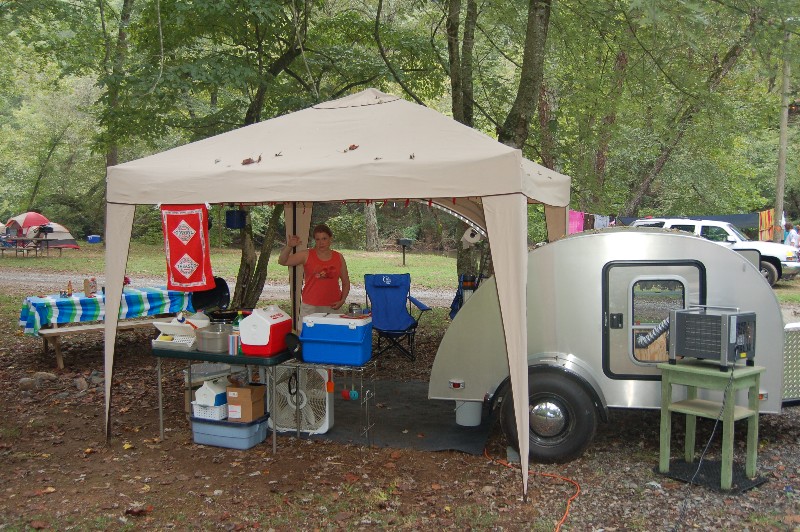 Marvin and Jennifer