Well now my total lack of experience is gonna show. These books don't show cabinets like I have seen here and they are way overdone. SOOOOO
1. How much framing do I need to manage this hoped for end product.
2. And should I still do the stick framing for the galley wall?

3. How deep should I make the upper cabinets?
4. How do I attach the cabinets to the framing and have them not rattle off going down the road.

The counter is 20" deep.
My picture leaves a bit to be desired. Hope it is not too confusing.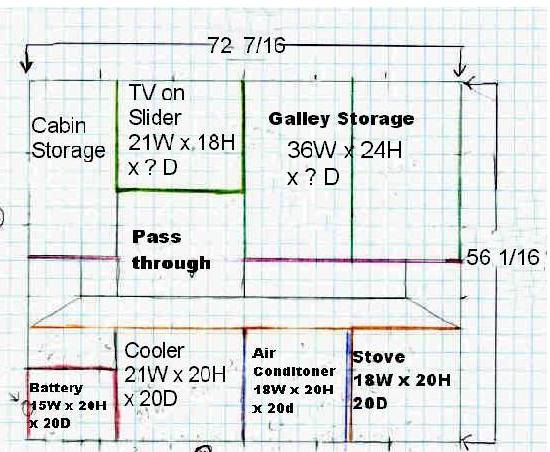 Any advice is greatfully appreciated.