I have run 14/2 wire from the rear of my tear up to the front to feed 2 wall sconces and 2 DC sockets. I have a single wire as a power feed. I wanted to use a terminal strip like this.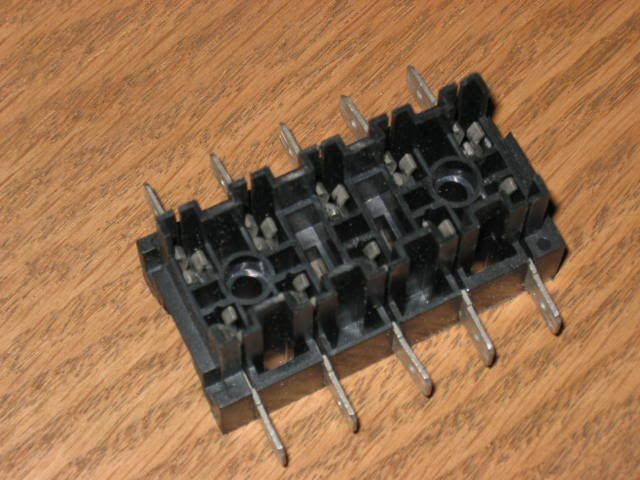 I have a box buried in my floor and was hoping to get the whole mess into it.
I connected the power wires and all 4 of the other leads. I put in 15 amp fuses and the power lead fuse would blow. I then tried just hooking up the power and 1 light. Blows again. If I take the power lead and the 2 sconce light leads and tie them together without the terminal strip and fuses the lights work. What am I doing wrong and how can I correct it?