I goofed up by placing my tail lights a little close to the trailer. I left enough room for a small tag, and in KY a camper's tag is as big as an automotive plate.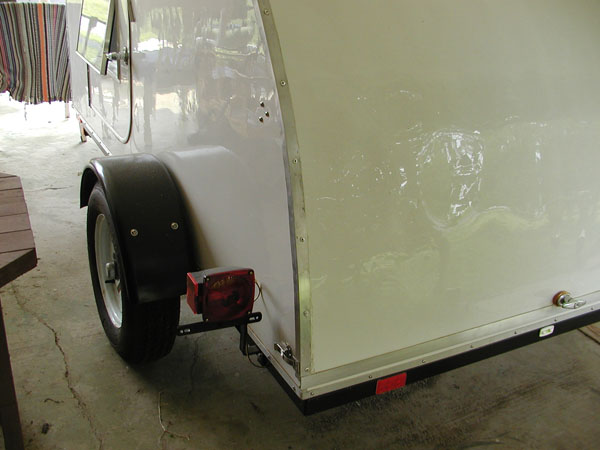 So I decided to make one that would fold down while not on the road. Plus it needed to be lighted.


So here is what I came up with. Here it is in the up position for travel.
mg]And here it is in the down position.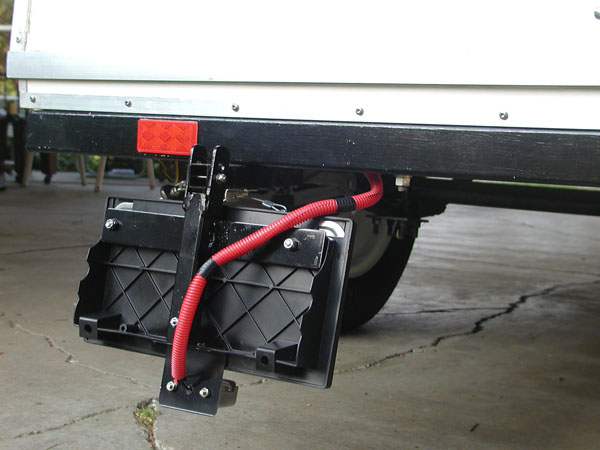 Here are two close up's, so if anyone out there may need a foldable plate bracket here is a possible solution.
This one is from the bottom, looking up.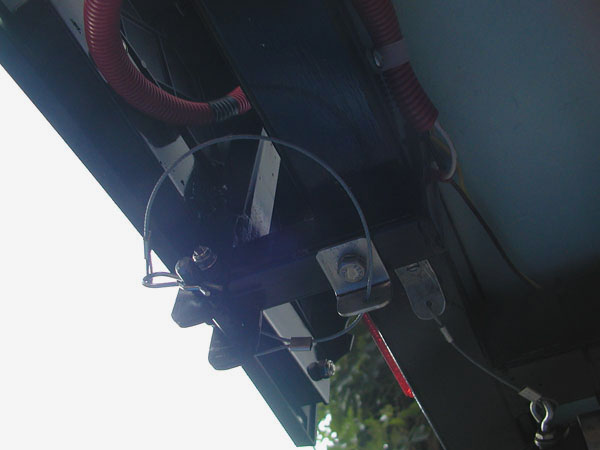 Sorry but I guess one cannot glean much from this last photo. But then again who knows. I know, I know, I need a little practice with this tex and photo's thing.