This is a mockup of what I am doing for my electrial in a tongue box. I labled most of the photos, but forgot that there will be a vent behind the battery to the outside (probably a 2" or 3" round vent from HD or Lowes). There will also be a GFIC outlet in there for the charger. I plan on hardwiring the charger to the battery terminals and only using it overnight (when we are sleeping) to keep the battery charged up. I really don't think that the charger is necessary for the type of battery I am using, but it will be nice to have it for insurance.
Here's the pics, or you can just go to my personal gallery: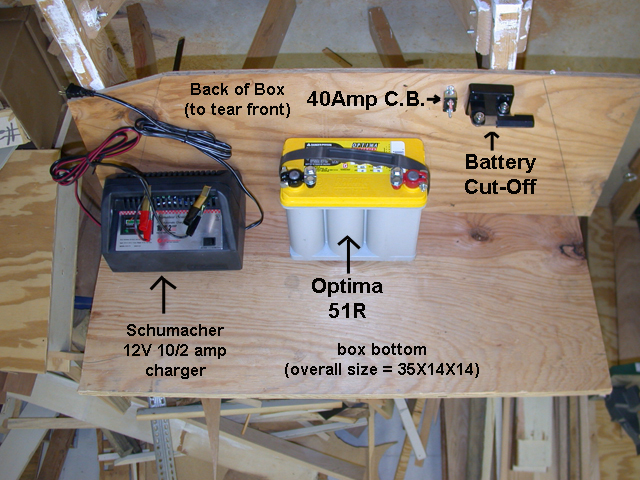 Hope this helps and inspires someone.
Kerry