I wanted to share a few storage ideas I came up with for my camper.
These may not be anything new but I wanted to share them.
First I wanted a full size broom to take with us to sweep out the side tent
and to sweep off the tarps before we pack up to go home.
I made some mounting brackets and attached it below the frame.
The broom is held in place with a cotter pin.
I also decided to use the "tongue space" for alittle more storage.
I screwed galvanized wire mesh below the tongue.
This space will of be used for items that can get wet.
I threw a few items in as an example.
I was surprised at what I could fit in that small space!
To cover this area I built a "multi-purpose" cover/deck.
I can mount/strap a variety of things to the deck depending on our needs. For example:
Our cooler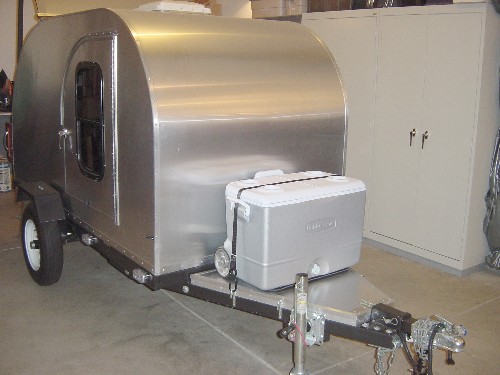 A toolbox/storage box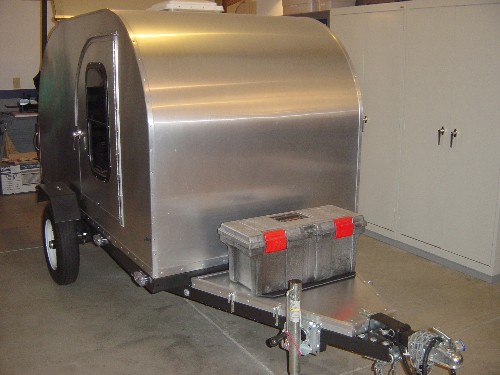 I am also designing a tongue mounted box to hold my A/C that can be removed when not needed.
I planned for an A/C unit while building so I have solid wood in the front of the Trailer for
future duct work or a "cargo door/access panel".
These trailers are small so every little bit of extra storage space is needed!
Anyone else have other storage space ideas???