Here's the table legs that we used on the Lil Diner table...
First go here to locate a TAB dealer...
http://www.tab-rv.com/dealer/index.php
Tab part #08378
Description: Table support
You can call any Tab Dealer and you should be able to order this item. Ours cost $90.00 plus shipping. Shipping is about $12.00 from where we ordered it. Some places will charge as much as $35.00 shipping.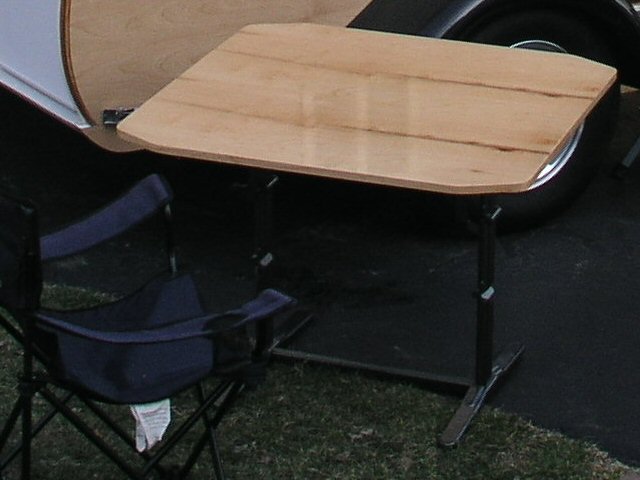 http://www.mikenchell.com/images/tablemotion2.mov
Mike...