We finally got around to putting some fenders on the Eggscape, we couldn't find any pre made fenders that were the shape we were looking for, so Bill fabricated his own in fiberglass.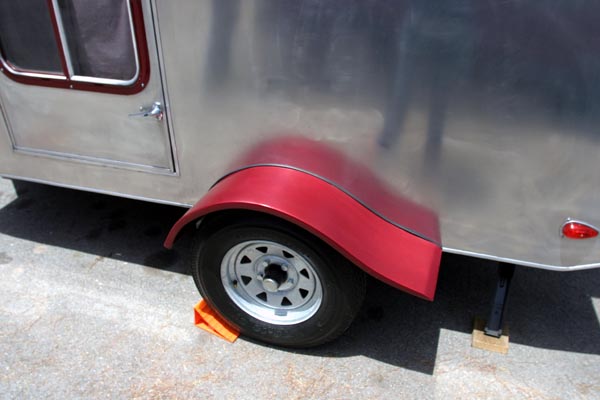 we also installed a tongue box to hold the battery and the hitch wheel.
We finally got the drawers installed in the almost finished galley: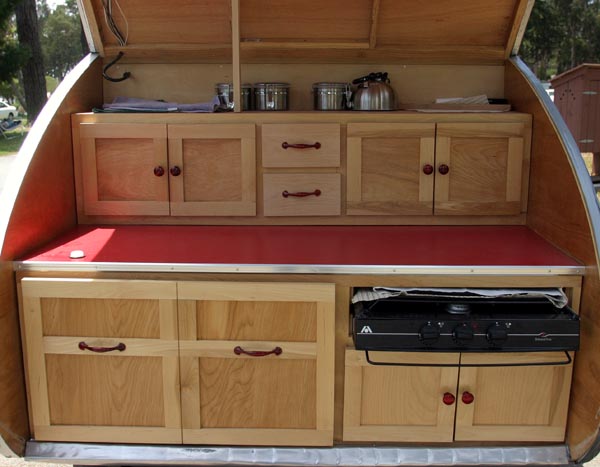 and I thought I'd throw in some pics of the inside cabinets: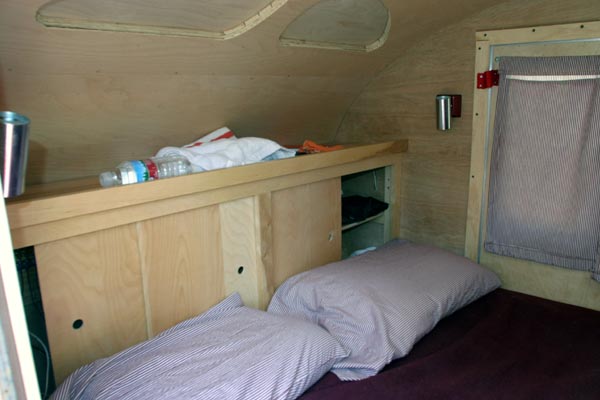 We still need to finish the trim and poly the wood inside, finish the galley hatch and install the overhead lights and cut out the cat eye windows in the front of the tear. But none of those things stop us from enjoying our little camper, so who knows when it will be completely finished!