Hey everybody. I'm fairly new to this site so I hope this isn't answered anywhere else.
I've just started a conventional 4X8 td on a HF trailer, mainly for the ease of plywood coming in 4x8 sheets. So far I've finished up the frame and bolted on the base.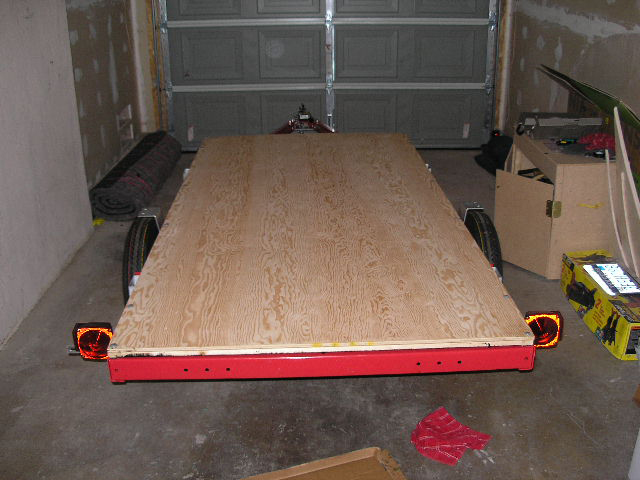 I recently finished cutting out the walls (1/2" birch) and am not quite certain how to attach them to the trailer base. The way I've been reading the Generic Benroy plans and looking at pictures of the other tears on here, it looks like you attach the walls to the side of the baseboard; however, doing this gives you a 4' 1" wide trailer.
Now, I hope this isn't a dumb question, but how do you skin the roof in such a way as to allow it to sit on top of the walls, since a 4' wide board would sit between the walls, leaving a seam on the roof?
Any help would be...very helpful. Thanks!
~Mitch