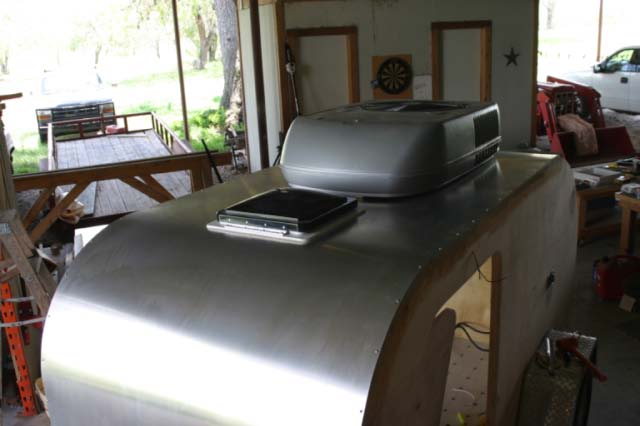 Got the al top installed, so I was able to finally do the final install on the the a/c and fantastic vent.
Did anyone notice the change in the weather today? The polar ice caps stopped melting, geese temporarily started their flight south, and storms started brewing from the collision of the warm summer air and the cold air from my teardrop. My dog even stopped panting!
Even without doors on yet the interior quickly cools. I know this was an expensive option as compared to using a window unit, but the unit is quiet on the outside, relatively quiet on the inside, and very little vibration noticeable from the compressor when running. My only design problem right now is to direct the condensate where I want it go go. Now I can look forward to doing the interior cabinet work in the cool.
Best of all was the brief escape from the heat and the discovery that an empty beer can with a coozie on it makes an excellent pillow!